Community Gardening
Gardening is a beneficial activity that not only leads to the economical production and consumption of healthy and fresh food, but is a good physical activity that may help lower blood pressure and improve your overall health.
Contact Brenda Jarboe, Shawnee County Extension Community Garden Network Coordinator at brendajarboe@ksu.edu or call: 785-232-0062 Ext. 113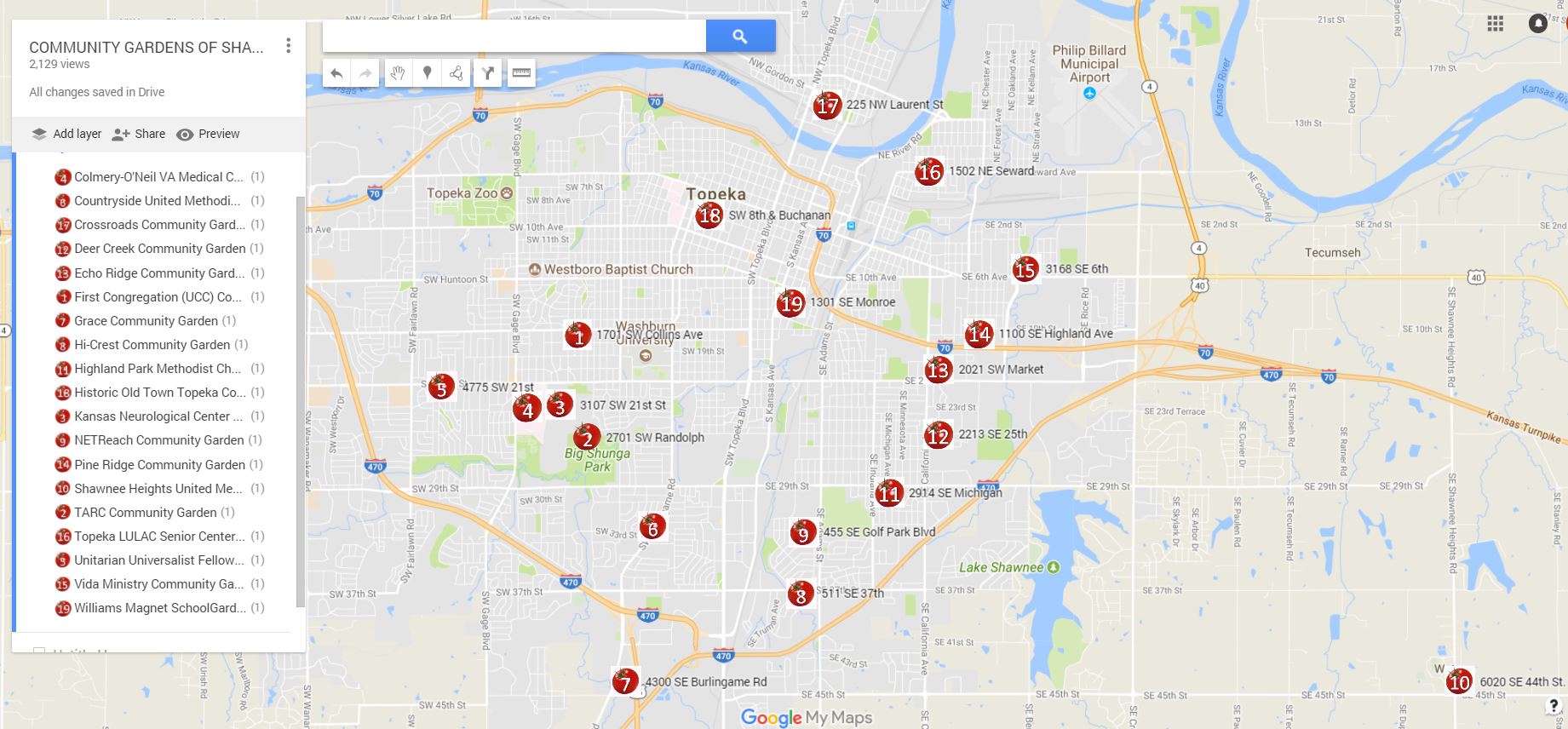 If your community garden or a community garden you know of is not on our map, please contact Brenda Jarboe: brendajarboe@ksu.edu. We love to hear about new gardens!
Success Story:
Check out the article about the Topeka VA's Therapy Garden: