Foundation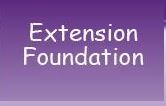 The Shawnee County Extension Education Foundation, Inc. is a 501 (c)(3) organization established in 1999. It supports, promotes and enhances Shawnee County Extension educational programs through grants, gifts, memorials and endowments.
The Extension Foundation offers an opportunity to support programs through one-time or ongoing donations, small or large, to a specific program area or all extension programs.
Four funds have been set up to direct your contribution:
4-H Activity Assistance: Donations to this fund are used to defray a portion of the rising costs (registration fees, travel, etc.) for Shawnee County youth participating in 4-H events at the county, area, state and national levels, including 4-H Global Conference, county camp, National 4-H Congress, Discovery Days and others.
Extension Program Support: Donations to this fund are used for general support of extension education programs in Shawnee County. Contributions may be directed to Agriculture, Family and Consumer Sciences, 4-H Youth Development, or Horticulture, Lawn, Garden and Landscape.
Post-Secondary Scholarship: Donations to this fund are used to create scholarships for youth to attend vocational, two-year or four-year school after graduating high school. Depending on the size of the contribution, scholarships can be designated for specific areas of education.
Undesignated Gifts Fund: Donations to this fund are used to support special projects not covered by the other funds and to fund the general operations of the Foundation.

Support the Extension Foundation with your Dillons Plus Shoppers Card. Click here for more information.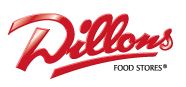 Find out how you can support extension programs, Shawnee County Extension Foundation Brochure.