Meal Sites
Fresh Produce Boxes, Dairy and Meats to be Added
Fresh produce boxes are available at several sites through a partnership with the USDA.
Topeka Rescue Mission: TRM does their normal delivery of food on Tuesdays and Thursdays. Produce boxes are being made available through scheduled appointments. They are available to organizations who will then deliver them into the neighborhoods where people live. Organizations, churches, etc need to contact Jenny Falk at 785-354-1744 ext. 498, or jfalk@trmonline.org. Interested individuals who need food delivered can visit Operation Food Secure (website) to get connected with food deliveries.
Let's Help: 200 S. Kansas Ave. Mon., Wed., Fri. from either 9-11 during food box distribution or 11:30-12:30 during sack lunches distribution.
Summer Feeding Program Extended Through December 31, 2020
Check with your local school district on meals offered if not listed below.
USD 501 Topeka Public Schools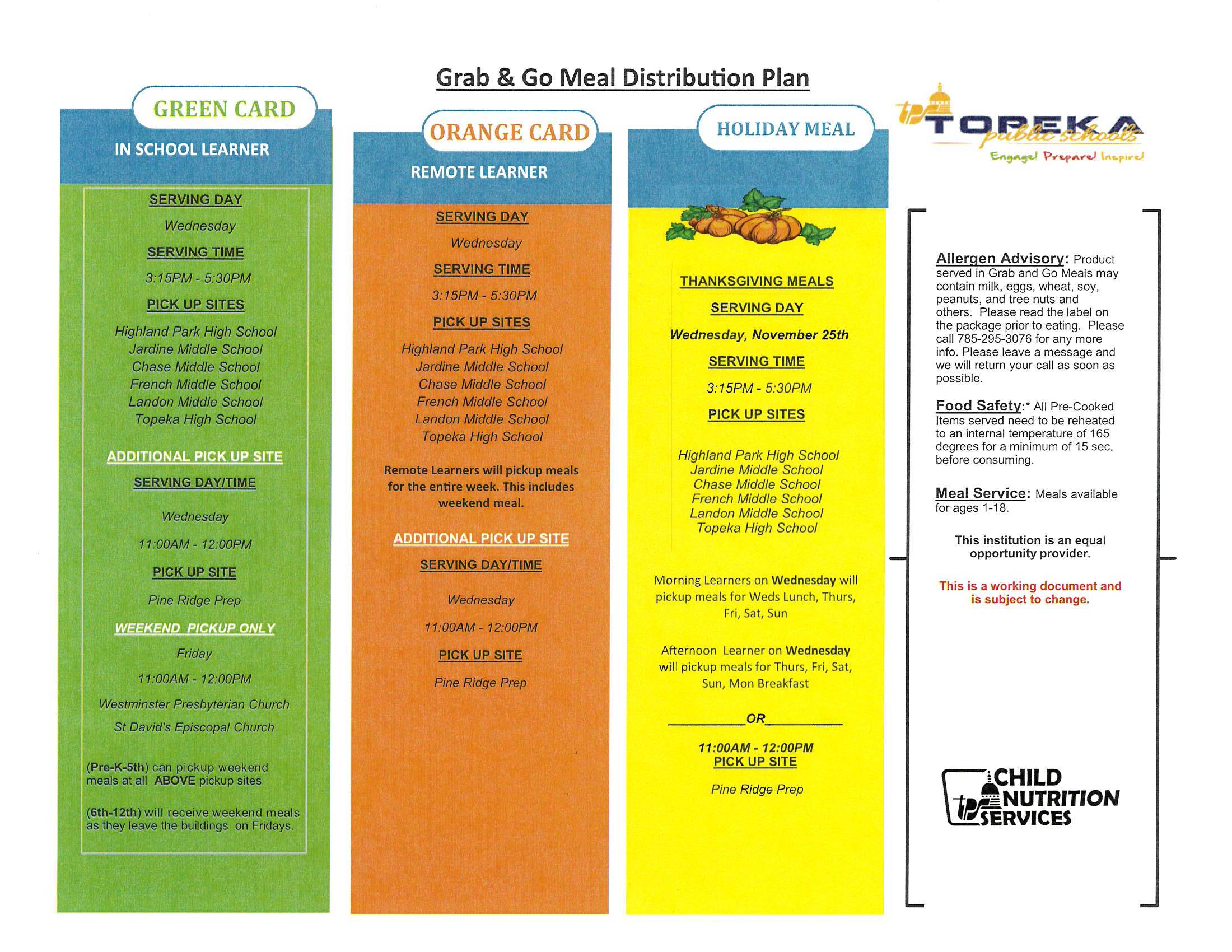 The following Churches will be passing out weekend meals on Fridays only from 11-12:
St David's, 3916 SW 17th St, Topeka, KS 66604
Westminster, 1275 SW Boswell Ave, Topeka, KS 66604