Food Safety
Read before you shop and donate. These pantries are normally outside and subject to extreme temperatures depending on the time of the year, so not all foods are safe to donate. It is critical that foods available through "Blessing Boxes" are as safe and nutritious as possible to truly be a blessing to those using the boxes.
Did you know? Food safety begins at the grocery store.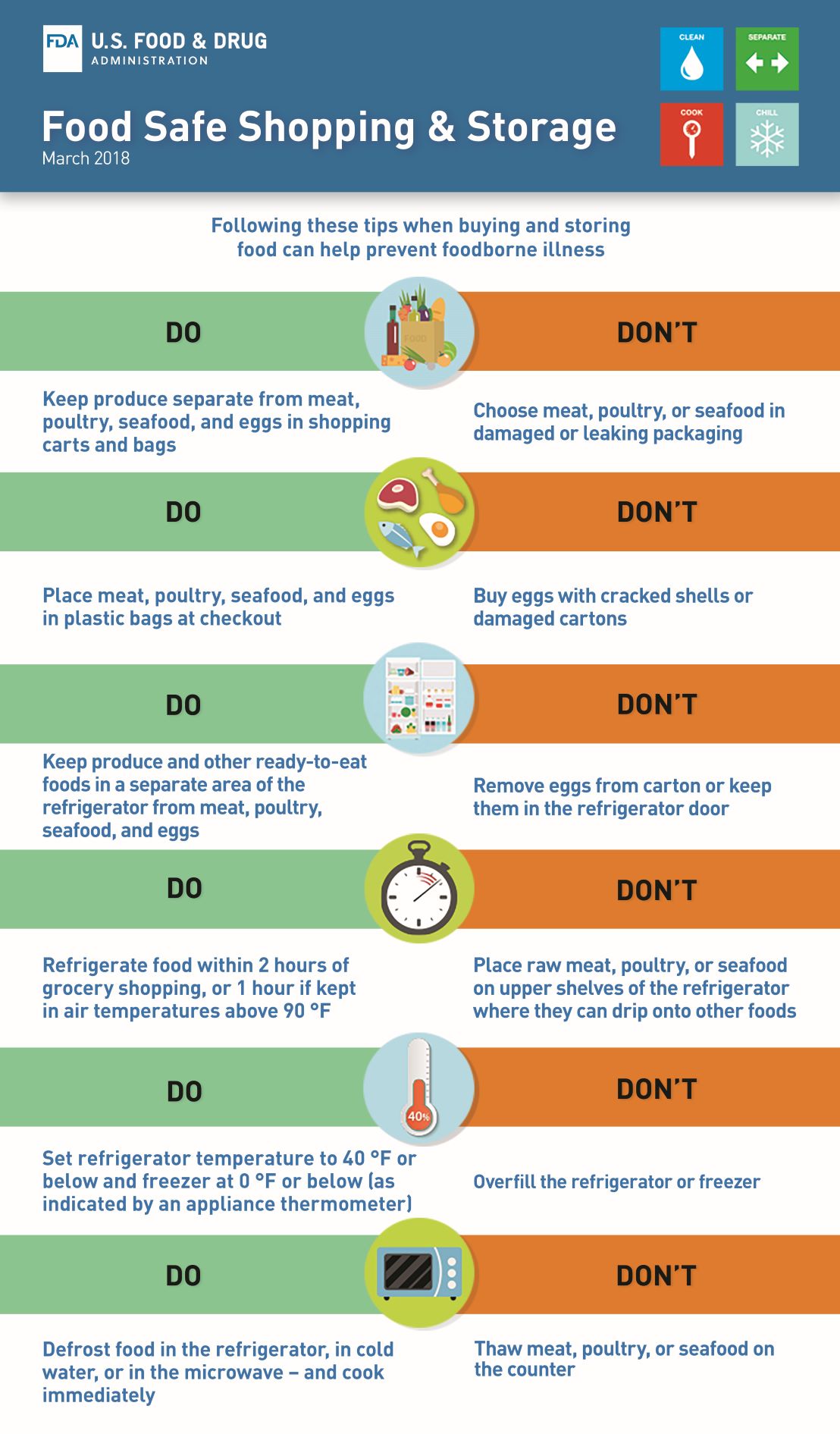 Not sure how long you can keep food? Use the FoodKeeper webpage or download the app on your phone.
Four Steps for Safe Food