Shawnee County SNAP-Ed is offering
Free Nutrition Classes
Overwhelmed by Adulting? Let Us Help!
If you qualify for an EBT card (even if you don't have one) these classes are offered to you for free.
Classes include 6 weekly lessons and can cover such topics as:
Basic Nutrition and Cooking Skills
Recipes for quick, low-cost meals
Preventing Foodborne Illness
Simple ways be active
Portion control
Buying the best for less
Making Smart Drink Choices
Choosing More Fruits and Vegetables in Your Diet
FREE incentives for attending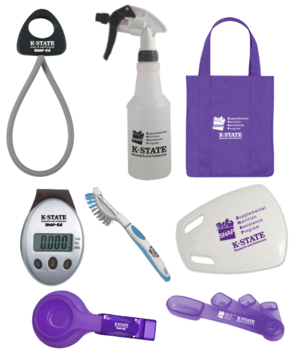 Resistance bands, spray bottles, shopping bags, pedometers, vegetable peeler/brush, cutting boards, measuring cups and spoons.