Garden Response Line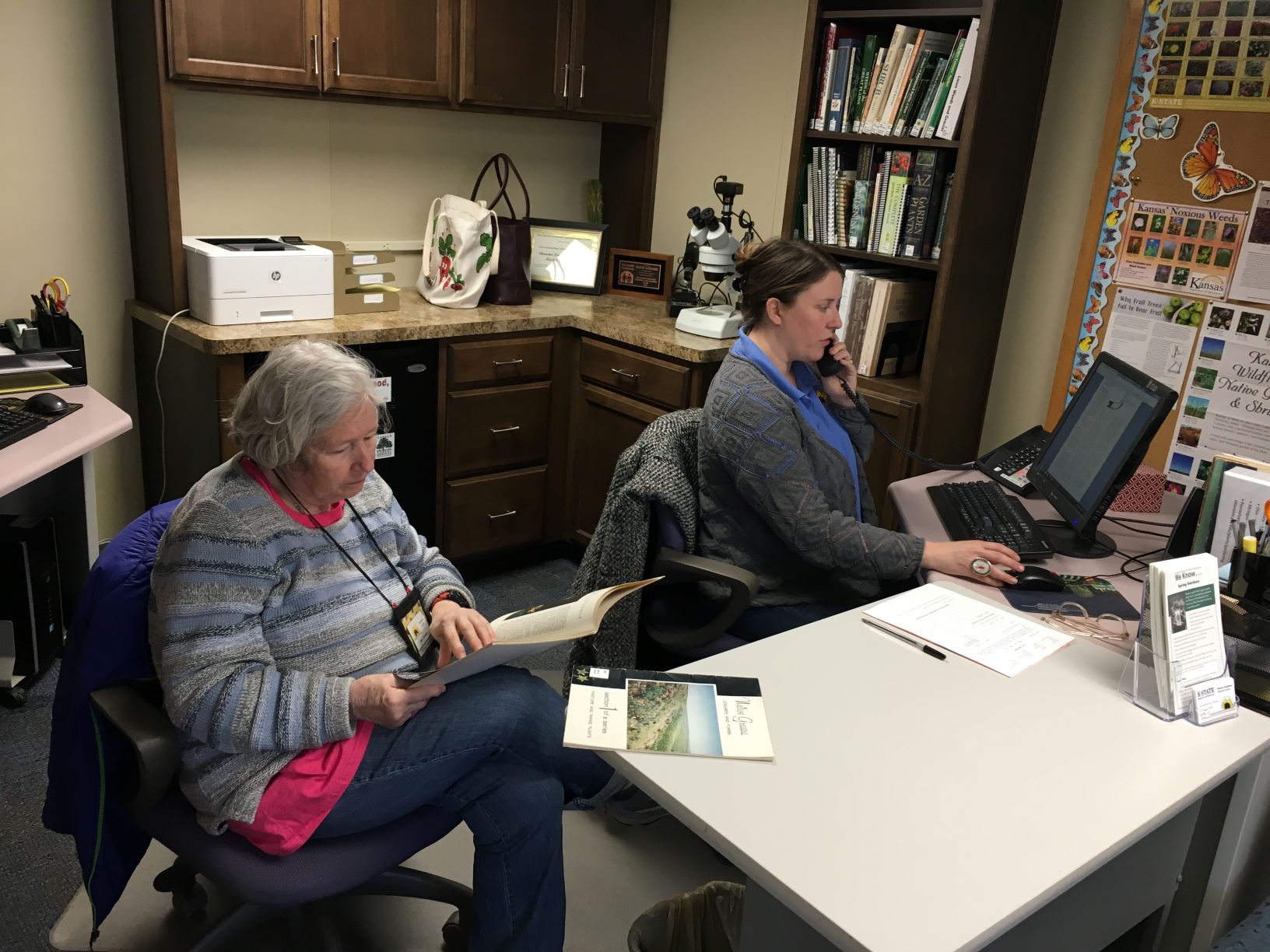 Shawnee County Extension Master Gardeners are waiting to answer your lawn, garden and tree questions today! Call, e-mail or stop by and we'll answer your gardening questions with non-biased, research-based information.
Contact us with questions such as:
When do I plant?

How do I plant?

What's wrong with my plant?

What's eating my plant?
Call us today: (785) 232-0062 ext. 105 or 106
You may also submit your question here, or stop by our office!
Before you bring in insect or plant samples, make sure you know how to collect a plant sample to bring to the Response Line! All samples should be brought in a sealed plastic container!
Response Line Hours
April-September
Monday 1:00 pm-5:00 pm
Tuesday 1:00 pm- 5:00 pm
Wednesday 1:00 pm-5:00 pm
Thursday 1:00 pm -5:00 pm
Friday 9:00 am-12:00 pm and 1:00 pm-5:00 pm
In the off season, you may call or stop by any time our office is open with horticulture questions!
Our philosophy is to help people help themselves by taking university knowledge to where people live, work, play, develop and lead. We work at being responsive to the needs of the people by focusing our resources on providing quality information, education and problem-solving programs for real concerns.