Community Gardening
Above: Shawnee County Extension Master Gardener Demonstration Community Garden, South of Expocentre Parking along Shunga Trail -- Founded May 2018
Below: Hi-Crest Community Garden, south of SE 37th and Colfax (behind Southern Hills Mennonite Church)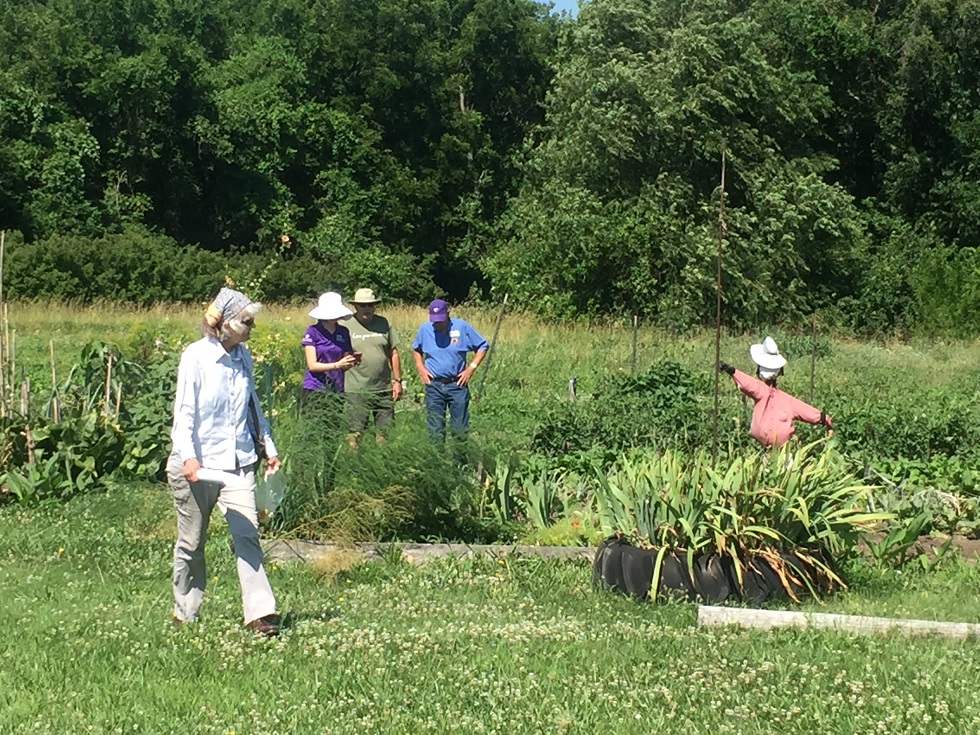 Gardening is a beneficial activity that not only leads to the economical production and consumption of healthy and fresh food, but is a good physical activity that may help lower blood pressure, prevent diabetes and heart disease and prevent or slow osteoporosis, helping improve your overall health.
Update on Community Gardens in Shawnee County by Brenda Jarboe
If you would like to start, join or volunteer at a community garden in Shawnee County please contact Brenda Jarboe at the link below.
If you have a private garden and would like to donate your excess produce to a food pantry please click this list local food pantries (pdf).

For information on Community Gardens please contact Brenda Jarboe, Shawnee County Extension Community Garden Network Coordinator at brendajarboe@ksu.edu or call: 785-232-0062 Ext. 113
Click for a Google Map Locating Community Gardens in Shawnee County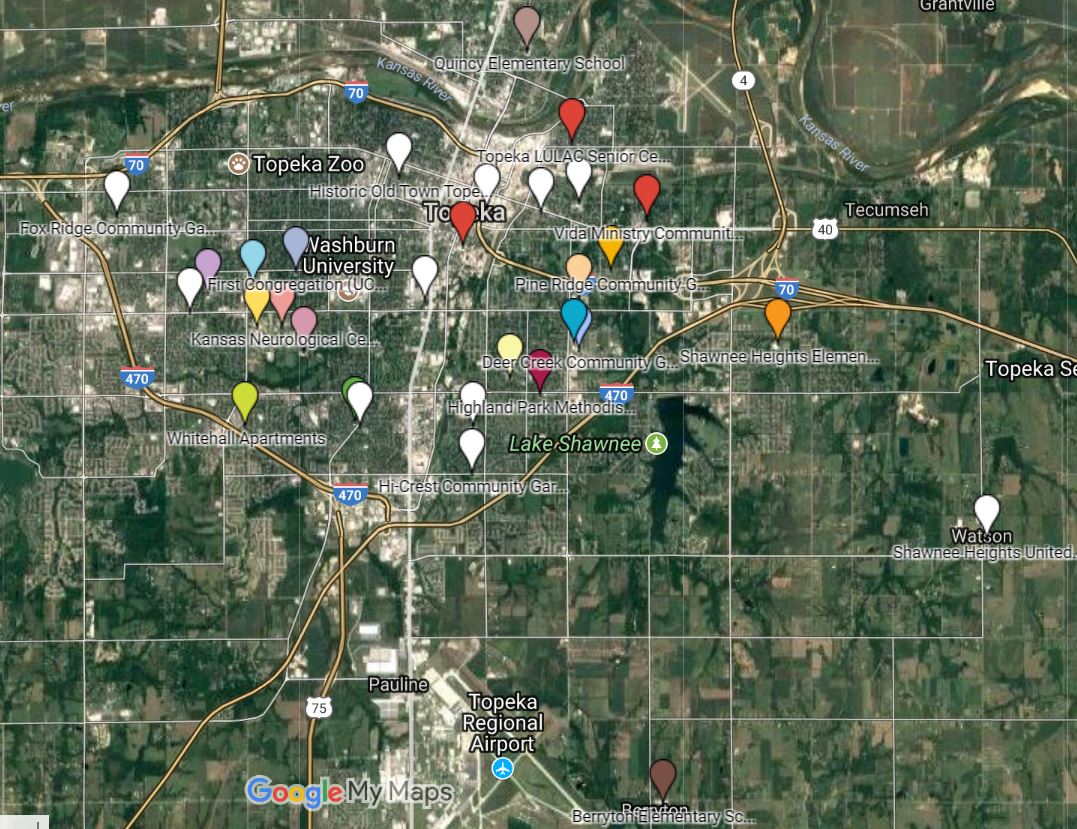 There are 31 known community gardens in Shawnee County If your community garden or a community garden you know of is not on our map, please contact Brenda Jarboe: brendajarboe@ksu.edu. We love to hear about new gardens!