Expanded Food and Nutrition Education Program (EFNEP)
Are you ready to Eat Smart and Move More?
Sign up now for classes -- virtual or in-person -- at your convenience.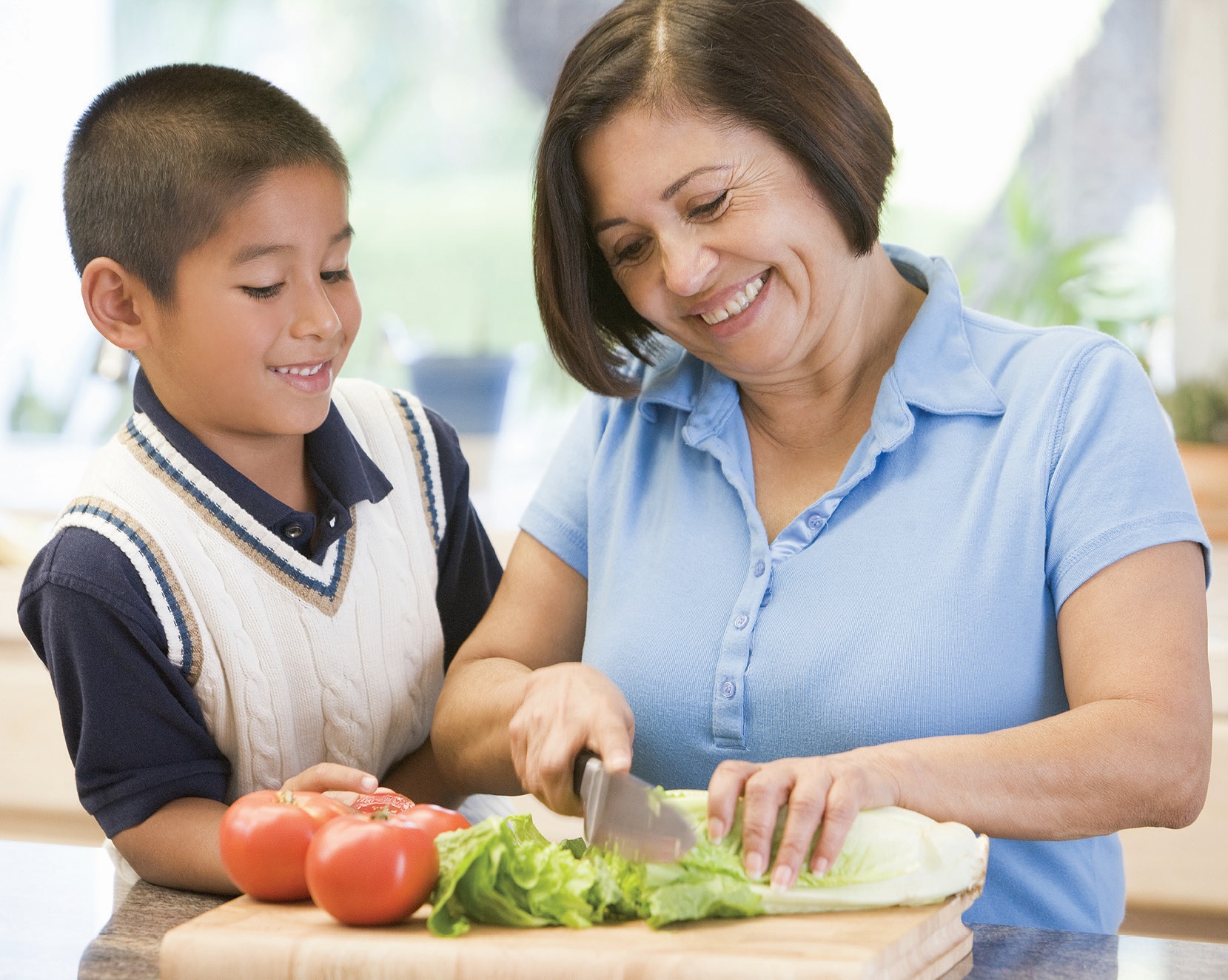 Eat Smart and Move More will help you with:
Buying healthy food on a budget.
Planning nutritious and quick meals.
Preparing recipes your family will love.

Classes are free for eligible clients.
Classes are offered through contact-free, in-person meetings, or online or by phone.
A series of eight to 10 lessons are included and provided at your convenience.
Examples of lessons include: Plan-Know What's for Dinner, Shop: Get the Best For Less, Fix It Fast and Smart Drink Choices.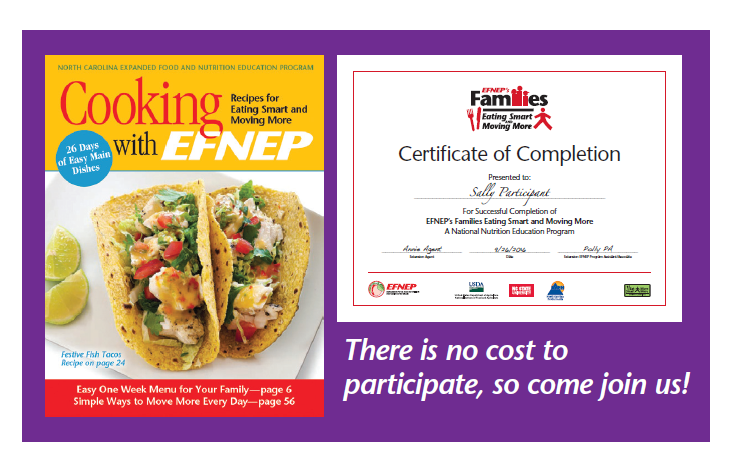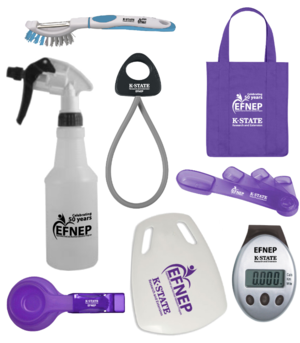 Kitchen utensils, cookbook and graduation certificate awarded after completing the program. To see if you are eligible, call 785-232-0062, x119, email ljmartin@ksu.edu or complete our confidential survey below.
Click here for additional information on free classes.
Health, Home and Safety Info:
Tips on Slashing Your Grocery Bill (website)
Meals in Minutes--Meal planning, recipes and videos (website)
Cooking Basics--Kitchen Tips and more (website)
Food Safety (website)
KSRE is an equal opportunity employer and provider.