School Enrichment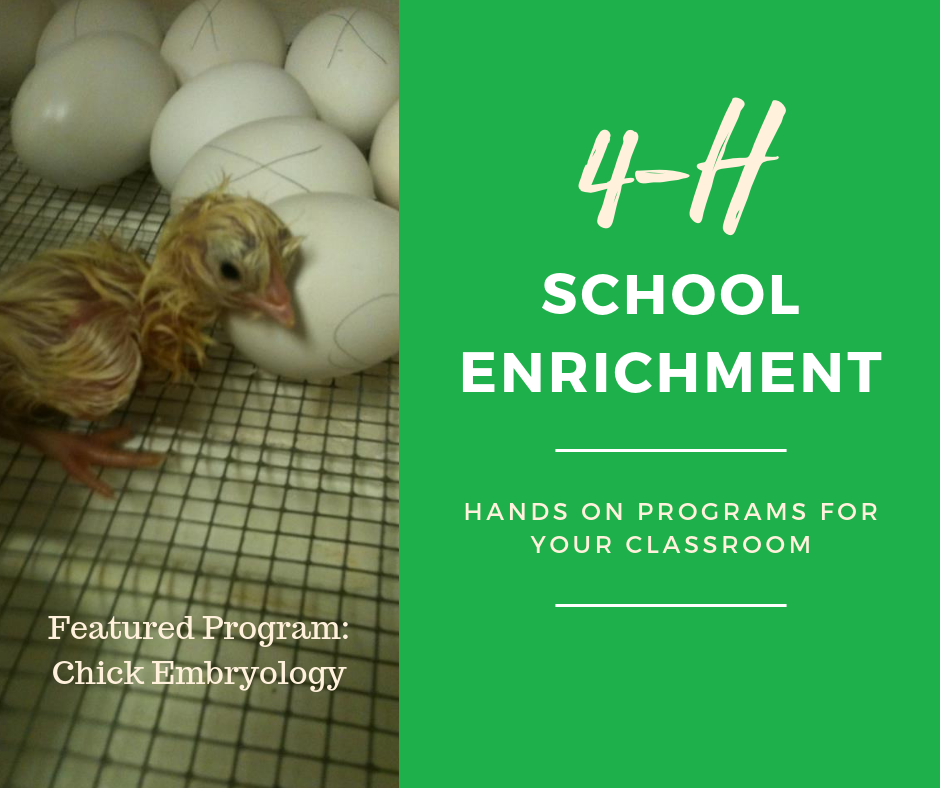 Are you a teacher looking for a hands-on activity to help supplement your curriculum? Shawnee County 4-H has just the thing. We offer school enrichment programs ranging from grades 1st through 4th. The programs are dropped off at your school ready to go. Many of our programs are loaned out at no cost to the schools, while some programs require a small fee to cover the cost of materials being used.
Chick Embryology Lesson: Don't Chicken Out Due to Unnecessary Health Concerns (website)
Check back in August for details on how to order all our great programs.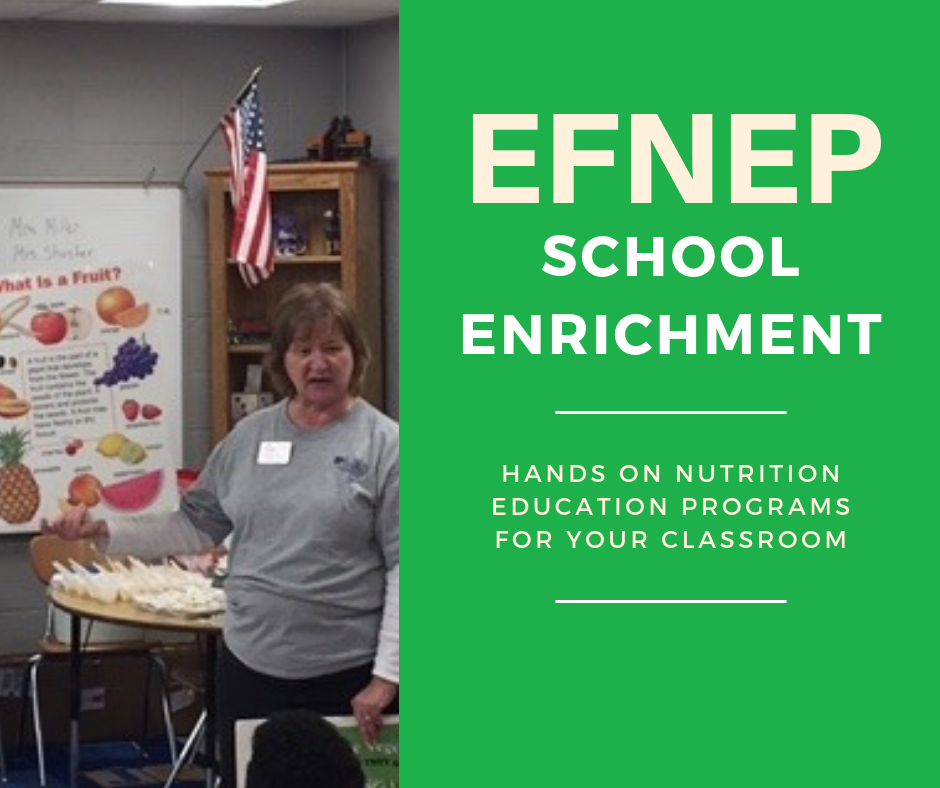 EFNEP School Enrichment lessons are provided for you by nutrition educator, Kendra Stover. Programs are offered to third and fourth grade classes, and consist of a series of six lessons of hands-on activities and food samples. Out of school programs are also available. Contact Kendra for more information.